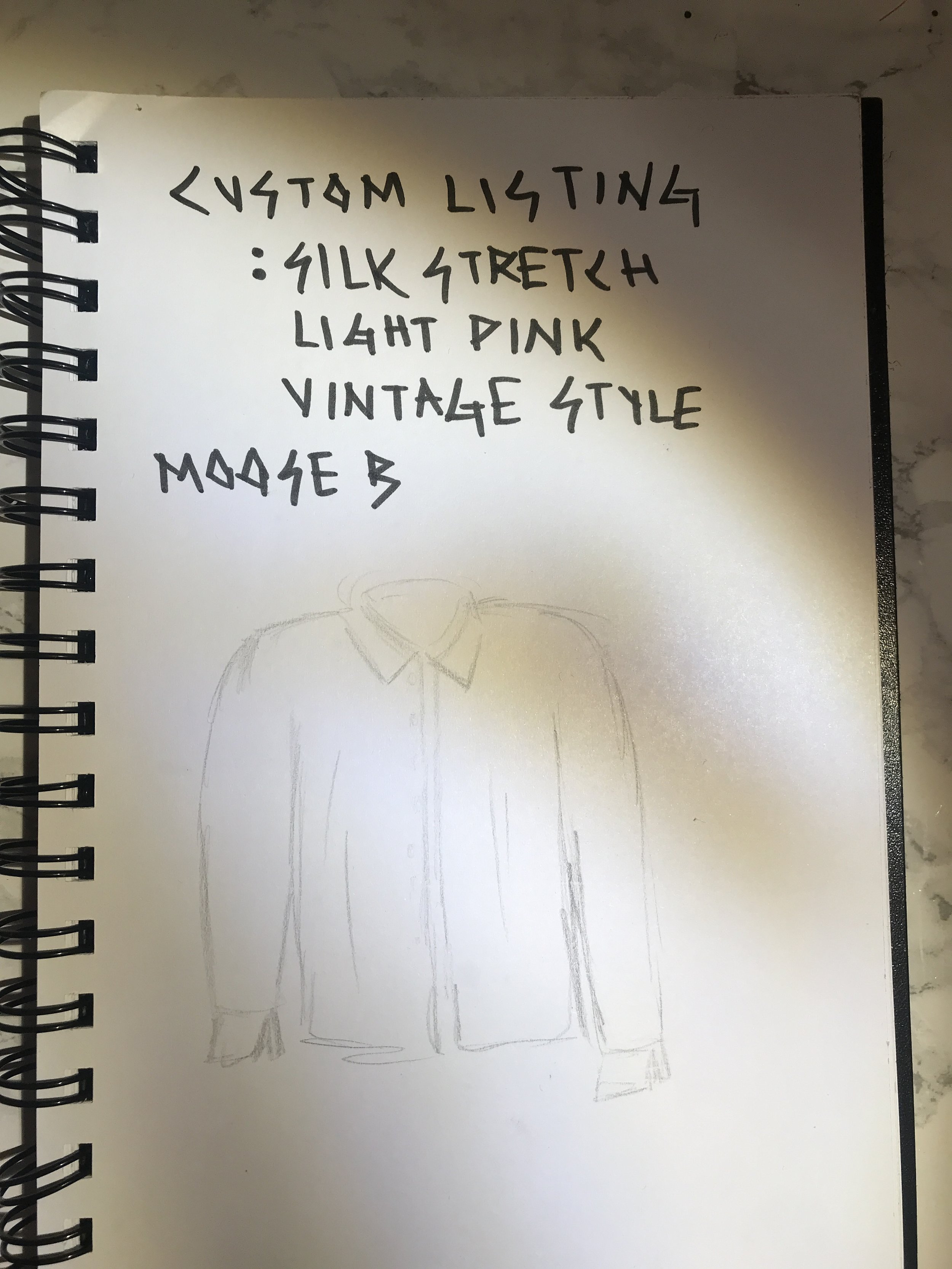 Custom Listing for Moose
Medium weight light pink silk dress shirt in a classic early 2000's fit.
High quality 19mm silk. Primary fibre charmeuse silk, secondary fibre Lycra for comfortable stretch.
Please include any extra customization in the additional info section at checkout, including sizing, and optionally, measurements (shoulder width, torso length, etc).
Please allow 4-5 weeks for your custom listing to be created and shipped to you.
sold out